Costa Rica is widely known for its wildlife, lush rainforest, breathtaking beaches and more. But, if you are a coffee lover, there might be another reason to add Costa Rica to your bucket list: our coffee is one of the best in the world!
At Budget Car Rental we are always looking for fun ways to make your visit to Costa Rica even better. Let's learn more about our beloved cup of Joe!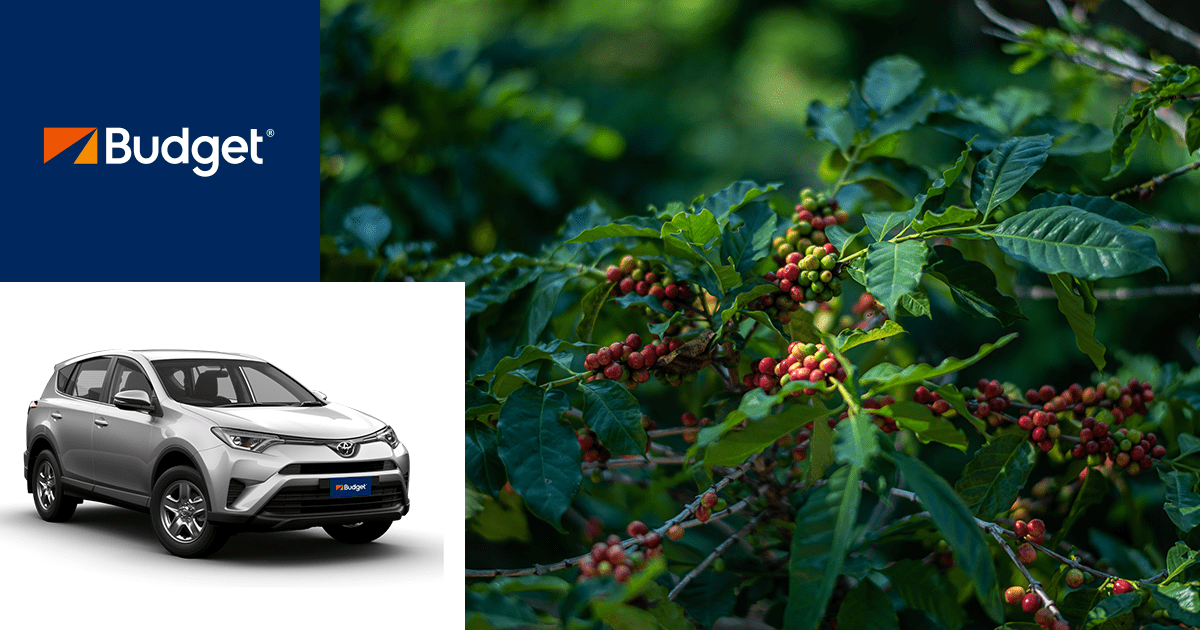 Costa Rica and coffee go hand in hand
We ticos are proud of our coffee and we take it very seriously. So seriously that back in 1989 laws were passed to make the cultivation of Robusta coffee prohibited, due to the poor quality of the bean.
Since then, only Arabica coffee is cultivated in the country, offering premium beans that set the gourmet standard the country offers.
Since its introduction to the country in 1779, coffee has played an important social, economic and political role for the country.
What makes Costa Rican coffee the best?
Costa Rica's mineral-rich soils, mild temperatures and high altitudes provide the perfect environment for growing the highest quality beans.
Coffee production is an art form that combines both new technologies and tradition. All of Costa Rican coffee is hand picked. Hand picking coffee ensures that only the mature cherries are chosen and processed. Once picked, the cherries are taken to "beneficios" to be processed and then roasted.
We take great pride in our coffee and believe you should learn about it hands on. Visiting a coffee plantation is a fun activity to enhance your authentic Costa Rican vacation.
Costa Rica coffee tours
Coffee tours are a great one-day activity for coffee lovers. Learn how coffee is grown, harvested, dried and processed. You can even participate in the picking of the cherries! It's a fun and informative experience.
There's several coffee tours near the Central Valley (where the Juan Santamaría Airport is located at)
You can visit Hacienda Alsacia, Starbucks first coffee farm in the world, Café Britt's coffee tour or Doka coffee tour, to name a few.
We promise you are going to love the experience, and even bring a few bags of "café" home.
Find the perfect car for your vacation at https://www.budget.co.cr/