Whether it's an SUV for a family or a compact car for a city escapade, Self Service allows you to find the perfect car from the comfort of your cell phone.
Booking a car with Self Service allows you to write your own story. Learn more about Budget's new technology!
Who is it for?
For everyone! The Self Service application is very easy to use and gives you the freedom to choose your car at different locations in Costa Rica. Self Service is perfect for you if:
You want the freedom to choose your itinerary
You want to skip the lines and paperwork
How Self Service works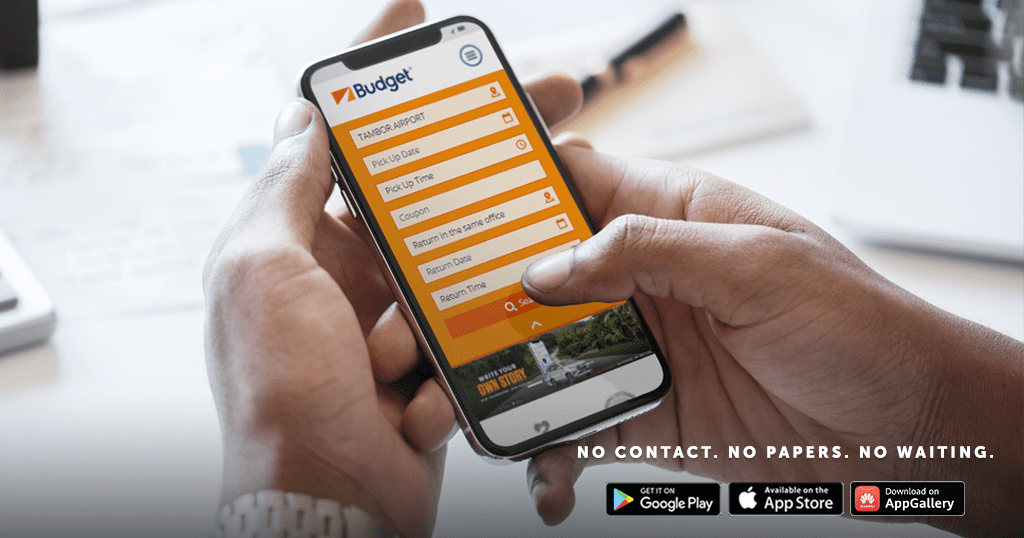 1) Download the Budget Costa Rica app
Available on Google Play and App Store
2) Choose the closest location
You can choose the most convenient location for you.
3) Find the perfect car
Browse the available cars for your dates and location
4) Hit the road
You are ready! With Self Service, you skip the car rental counter.
Book the perfect car today!